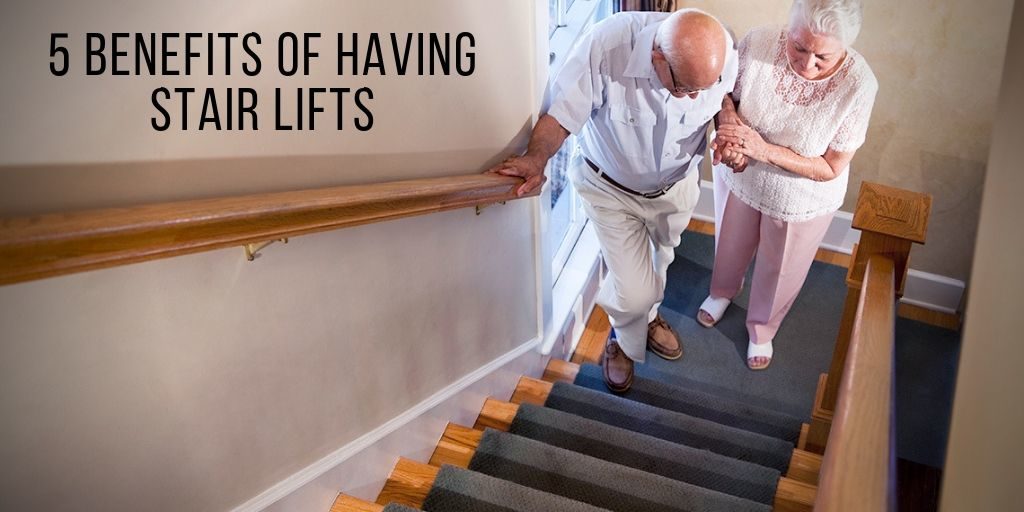 Getting a stair chair lift, which is also known as a wheel chair lift can be very useful to a home, and it can even serve as a great help in public areas. Here we will discuss the various benefits of having a stair lift at home or space. This article aims to help users understand the key benefits of having a stair lift and to help users decide for themselves if they should get one for themselves.
Greater Freedom
A chair lift can help to aid in a user's mobility especially if a user has difficult climbing stairs on a daily basis. Not being able to access the stairs can be very inconvenient for many, and at times, you would need an extra person's help to assist that person. However, not everyone is able to get an extra help all the time. In addition, engaging a caregiver can be a difficult task. Simple things can suddenly become difficult. Thus, getting a chair lift provides occupants a form of independence and this greatly will help with mobility.
Higher Level of Safety
If your occupants suffer from arthritis or knee injuries, accessing the stairs can be really difficult for these group of people. Suddenly, climbing the stairs can become a dangerous day to day activity. A chair lift can actually be the solution to help these users to move around safely and this also eliminates the risk of stairs slipping or tripping. Stair lifts are now much more advanced and they have several safety features that will ensure users' safe transportation to and fro. Simply, buckle up, follow the standard instructions and let the equipment do its job.
Highly Customizable
Now there are many stair lift models that cater to different types of stair cases. This means that you would not need to worry if your stairs are curved or straight. Now, stair lifts can cater to both left and right handed users.
Highly Compact
Nowadays, there many models of chair lift to choose from. With the advancement of technology, now one can get a chair lift that is able to fold into a more compact size when it is not in used, thus it is able to cater to smaller areas of the homes. There are many stair lift providers that is able to cater to your home's space easily.
Caters To Both Indoor And Outdoor Use
Now, the use of stair lifts are not limited to just home owners, but now they can be used for public areas or even for commercial purposes. At the end of the day, it is advised that one considers the several benefits of having a stair lift for their space and decide for themselves if they should get one.
Related Posts